D&A Capital specializes in investment banking. Our primary activity is mergers and acquisitions.
D&A capital offers its clientele an international platform for investments, enabling connections between companies and investors in the best possible way. We strive to create successful cooperation between parties of all fields. The companies' workers are experts in locating the best business opportunities for companies, investors and entrepreneurs.
Thanks to an exclusive worldwide network connection and a wide range of investors, companies and funds and rich experience in investments, mergers and acquisitions, we can provide our clients with professional escorting and consultancy at all phases of merging and acquisition. In order to maximize profit and turn a deal into a profitable one, we keep high involvement in the process and a thorough knowledge of the client's needs and demands

The process of merging and acquisition of companies is a complex one. Our broad experience and international connections enable D&A Capital to provide a high standard and professional service in M&A. Professional companionship is required in the process of merging or acquiring active companies. Our attendance ensures maximum value of the business transaction for the client and best execution of deals. Our services include negotiating on behalf of the client, consulting at all stages of the process until a successful closing of the deal. We offer a full and total involvement in the process.
What we do in the process:
Develop and escort business transactions from their initial stage, locate companies for acquisition in Israel and abroad, evaluate the profitability of a deal or a cooperation, locate potential investors in the local and international market, form negotiation strategies, escort actively all negotiation phases of merge and acquisition, Financial due diligence check and ensuring an optimal outline for the deal.
• Big international funds
• International Family offices
• Israeli and foreign companies interested in
investments in Israel.
• Stock Exchange listed companies in different stages of
merge or acquisition.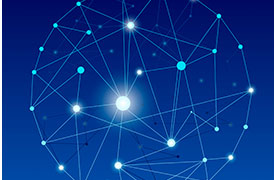 Investment banking – Startups
One of D&A's expertise's is consulting and recruiting investments for start-up companies at any stage and in any sector. Our international network is able to seek for potential investors for any company, according to its need.
• A Chinese fund in search of Israeli technology companies who already have a product on the market. We are the fund's Exclusive representative in Israel.
• Investment funds and international companies interested in investing in mature startups.
• Private investors exploring promising startup investments.

Investment banking – Real estate
D&A Capital specializes in financing real estate ventures. We connect entrepreneurs and companies seeking financing. D&A tailors solutions specifically and aim at finding the best finance options.
We maintain connections with all banks and institutions dealing with real estate financing, finance funds etc.
In smaller projects we connect high quality entrepreneurs to real estate investors in order to create a win win situation for both sides. We also assist in recruiting debt and capital which matches the initiator's needs. We can assist with finding complex finance solutions through refinance.
(D&A Capital leaded by Ami Ben Ayoun, C.P.A (Israel
D&A Capital leaded by Ami Ben Ayoun, C.P.A (Israel)
Ami Ben Ayoun specializes in financing, mergers and acquisitions. He has 25 years of experience in the financial field.
Mr. Ben Ayoun Worked at the Ministry of Treasury, managed finances and accounting for private companies and dealt with raising funds for companies.
Mr Ben Ayoun education and awards: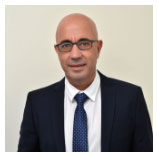 •  B.A in Economics and Accounting, Tel Aviv University Diploma in Accounting, Tel      Aviv University
•  Diploma in Board of Directors Investment committee members from Entropy.
 •  Member of the Business Department Steering Committee at The Academic College of Tel Aviv Yaffo .This committee assembles renowned Israeli business people.
Mr Ben Ayoun is a Partner in these companies:
בואו להכיר ולשמוע על השירותים המקיפים שלנו